More powerful and easier to use and set-up, it has become the choice of thousands who need help learning how to spy on a phone. It has no monthly fees. Unlimited lifetime upgrades and comes with full support for all phones. Check it out! Visit their website: www. DDI Utilities is a next-generation utility program that can extract and deliver large amounts of data and activity from any cell phone quickly, easily and silently without having the phone anywhere near you.
As new models and operating systems are introduced it has become more difficult to find a spy app that actually works. DDI Utilities works!
mSpy Parental Control App
DDI Utilities download procedure is simple. All you have to do is text the download link to the phone you want to monitor. When the link is activated tapped on the automatic install begins and within minutes stored data and activity from the phone uploads to your secure online account. If you have tried regular cell phone spy apps with no success, you will want to buy DDI Utilities. It has been shown to succeed where the older, more traditional spy programs no longer can. Read our review: DDI Utilities review. When looking for spy apps for phones, the question that always comes up is: Is it possible to spy on text messages without installing software on the target phone?
Today two types of devices dominate the mobile market: Androids and iPhones. Through independent research, I have narrowed down the best cell spy software for both. While there are many reasons someone would need to spy on texts if you are an employer or a parent for instance, catching a cheating spouse is the most popular.
Over the years, I have learned a lot mostly I learned what not to do! They are:. With the emergence of more powerful utility apps that are now being used to spy on cell phones, I have altered my top picks to better reflect the latest technology.
How to Track Whatsapp Messages Without Target Phone - 100% Work
Here they are:. So, how do you sort through the junk? They will retrieve phone activities such as; Calls, GPS location, Facebook, Twitter, Instagram, Snapchat, websites visited, photos, videos and much more. These programs are very powerful and will enable you to spy on a mobile device much like any government or private investigator might and should be used only for legal purposes. Inexpensive and user friendly, Auto Forward Spy is—without a doubt— the best choice for Android and iPhone devices! From its simple installation to its ease of use, Auto Forward Spy gives you all the benefits of mobile monitoring software with none of the hassle.
Excellent customer support with LIVE people answering the phone. Of course, I called just to see if real people would actually answer the phone and if they knew what they were talking about, which they did. I was very pleased with how helpful they were.
Additional Information
Auto Forward Spy has been on the market for over 5 years and has done an excellent job in surpassing the competition. The development team of Auto Forward Spy has proven to be extremely capable of producing one of the best apps for spying on texts you will find anywhere. Highster Mobile is an SMS tracker and text message spy software that has been on the market for nearly 8 years.
Receive girlfriends WhatsApp Messages Secretly.
10 Spying Apps To Monitor & Track Your Children's Smartphone Activities.
How Can I Monitor My Child's Text Messages for Free? Find Out Here?
My Spyware Android App.
View SMS messages;
Top Best Spy Applications for cell?
Best Apps to Spy on a Cell Phone - Phone Spy Apps: Cell Phone Spy!
It has helped literally hundreds of thousands of people to spy on cell phones and in particular, gather text messages from just about any mobile device on the market. A superior text message spy, Highster Mobile not only enables a user to retrieve new text messages from any cell phone, it will also extract old and deleted text messages as well. The astonishing thing is that you can do all this without actually having the phone in your possession.
It is not uncommon for users to report the extraction of text messages from up to one-year-old. If you are spying on an iPhone and you are either unwilling or unable to jailbreak it, Highster Mobile is for you! Their No-Jailbreak program is tops in the industry and, in my opinion, is by far the easiest to use and most powerful.
How Can I Monitor My Child's Phone Without Them Knowing?
I found that it captures more data, in less time, than any of the competing programs. Activation is pretty fast and fairly simple. I used the OTA over-the-air method to install the program, which allows for the app to be downloaded using only a WiFi connection. I entered my license key, then the telephone number of the phone I wanted to see text messages from. Within minutes, loads of information from that phone began appearing on my cell phone. I saw all the texts that were being sent and received. I saw the content of each text, the date and time of the message and the phone number to which it was sent or received.
I was pleased to see that it worked so well. Perhaps the most important feature of this program is that it comes with FREE telephone support. Any person who buys this program can actually call the number on the website and speak to a live person. Currently, Highster Mobile is one of only two products I am aware of that offers free telephone support. The other is Auto Forward Spy. It also comes with free lifetime upgrades so you never have to buy another SMS text tracking program again.
Because of its exceptional functionality and reliability and its low price point, Highster Mobile is a good choice. PhoneSpector is my personal choice for the best spy app on the market. Superb for spying on text messages and iMessages, you will not find a better text spy app, or cell phone spy app than PhoneSpector.
DDI will enable you to see virtually everything that happens on a cell phone or tablet without actually having the device in your hands. It does this by establishing a remote connection with the monitored device and uploading that data to your secure online account.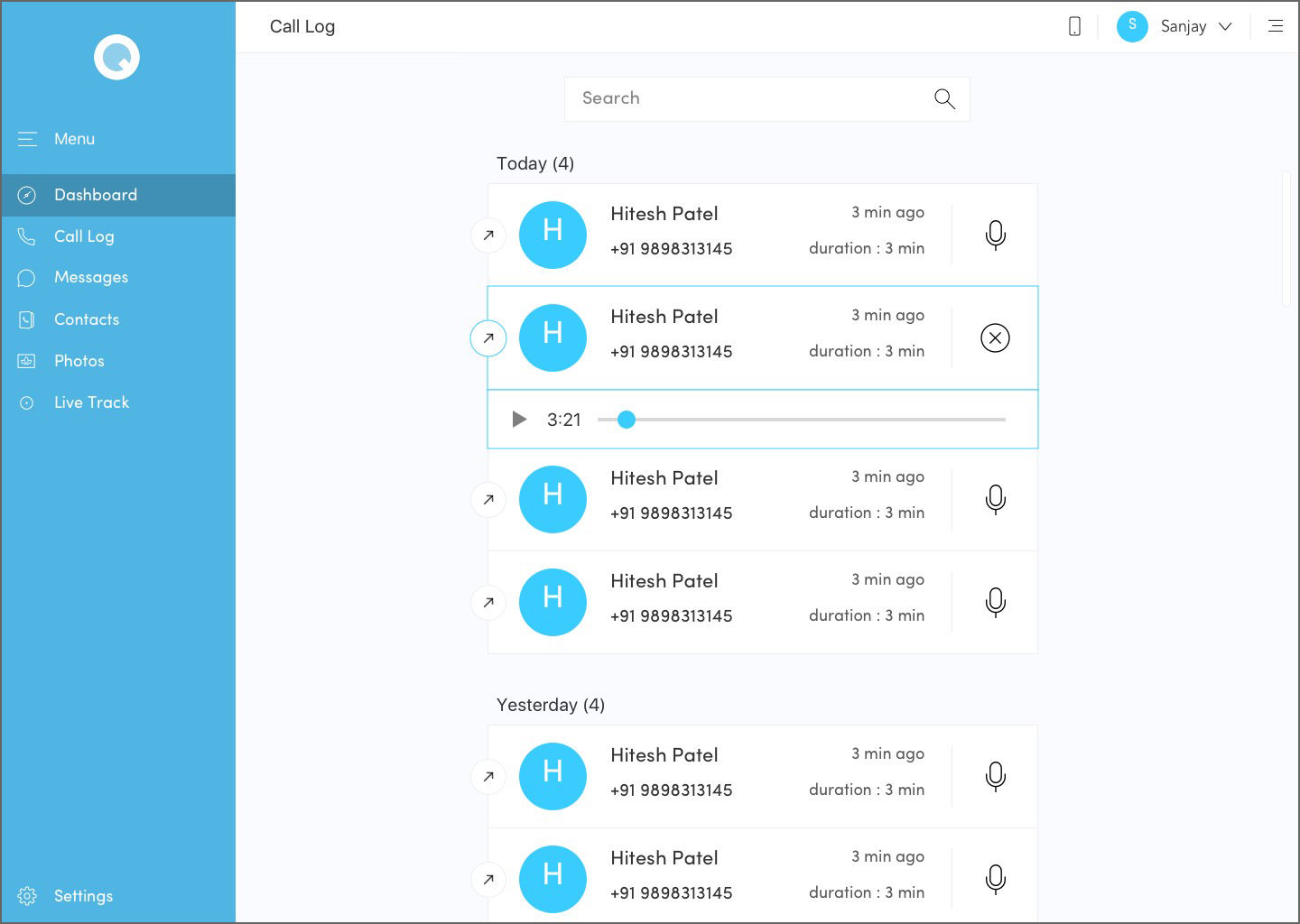 It can get more information and most important, it gets deleted texts and other data from the phone. The internet is a dangerous place. Full of dangerous people. A world that we carry along with us in our hands. So how can you protect the ones you love from those seeking to do harm? And how can you safeguard those you entrust with your devices against misuse? Installing cell phone spy software that allows you to view text messages, track social media activity, access browsing history, view call logs.
With their ease of installation and use— and low cost—these three products are the top choices in the market today. With functions that allow you to take photos remotely, view browser history, view text messages, track via a GPS and much more, these three software programs will definitely give you the most bang for your buck. And there are no hidden fees or monthly costs.
What Do You Need to Monitor Your Child's Phone Without Them Knowing??
iPhone Tracking without target Cell Phone?
Spy wife Snapchat Online for Android.
10 Spying Apps To Monitor & Track Your Children's Smartphone Activities.
The Best Parental Control Apps for Your Phone in 2021;
Best New Spy a phone location?
How to Monitor Text Messages on Android Device?!

Other cell phone spy software might promise more, but read the fine print on their offers to make sure there are no recurring monthly costs. The three I mentioned all have a one-time fee.

5 Best Apps to Monitor Text Messages on Android Device - Family Orbit Blog

Here are some important qualities to look for in mobile tracking software:. A good app should make it easy for anyone to check chat logs, see text messages, or follow a device via the GPS. The same should go for installing the software. Once you purchase the product, the company will send you an email that will take you step by step through the installation process.

Most installations should take only a few minutes and be ready to work immediately upon completion. Many of the available cell phone monitoring systems that track text messages share similar features, but some vary. Each app should have a multitude of functions that work to give you the answers you seek quickly, easily and without complication. While most of the spy apps that intercept text messages are in a similar price range, some can be costlier than others. Most are a one-time purchase, but there are those that also charge a monthly fee.

Find out which product works best for you and your budget before you buy.