Apps/Software
I read that if I can infect my phone with a Trojan it will help me give location or a signal to find it. If the phone is turned off then you can't even use a Trojan Virus. You could use your Google Play account to install Find My Phone remotely if you remember your Google Account login for that phone and if the person that stole it has not already factory reset the phone and changed the SIM Card.
You would get a locate my phone app from the Play Store and then assign the phone as the device to install it on. If the phone is connected to the internet or data then the app will install although once again if it was not factory reset. Someone gifted me a Samsung Galaxy tab, how can I check if he has not installed any spyware?. I have tried: Just checked all settings and memory and any deleted data. I think it was caused by: Our relation is in bad terms. Get an anti-spyware app like MalwareBytes. There probably is not a spy app on the tablet but you should have an anti-spyware app anyway to protect you from virus and malware attempts.
My girlfriends talking to this guy which she tells me not to worry about but I feel her becoming colder and more distant with me by the day can you help me find out the truth. I don't have her phone on hand and I am at college. I need to login without her knowing. I have tried: I have tried looking up snapchat hacker apps and they are all scams and malware.
MONITORING YOUR BOYFRIEND /OR GIRLFRIEND THRU MESSENGER #MAKE EASY TV
I think it was caused by: With my relationship, I have no idea. I would like to read what she says about me. I'm calling from Melbourne Australia want to know if you guys are legit. I have been scammed one too many times. Everything points out that my husband is cheating on me. Am restricted from touching his phone lately and I don't know his passcode. He uses iPhone 7.
How can I track him to clear doubts and know how to deal with the problem. All of a sudden she is always looking into my phone which she never did. Also now always leaving room with her phone or taking is into bathroom and also constant checking. Also now won't let it out of her site. Or even let me make a call using it.. Please is there a way for me to remotely see her text message's using only her phone number without trying to sneak a program in the phone that she won't let me touch anymore.
Please help I have become disabled and think she is seeing someone else and just staying out of pity. I can't live this way anymore. I need major surgery and she holds my power of attorney and living will etc.
Is Spying on a Spouse or Domestic Partner Legal? - Weinberger Divorce & Family Law Group
Comings up shortly need to know if I can trust her or make changes before my major surgery. Because I think he is cheating with me. So I want to check his iPhone. I just want to check my boyfriend phone without installing any app. After being scammed 5 times , I almost gave up but decided to try one last time.
He gets hack done before payment. He is the real deal! No down payment! If you have problems with any of the steps in this article, please ask a question for more help, or post in the comments section below. Categories : Suspicions. Thanks to all authors for creating a page that has been read , times. Meet Donna , She is a stormchaser, photojournalist, and foodie who is into cookie, eclectic crafts and pop culture. I enjoy hiking, exploring old and haunted buildings, swimming and camping with my fireman spouse.
Watching and making movies is my passion. Log In via Login Sign Up. Home Articles Community My Profile. Article Edit Discuss. Home Relationships Suspicions. Also, you can read their Whatsapp messages and also see the media that was shared between the two parties. This app also gives you access to browser history and call logs.
You will be able to see all the apps your boyfriend has installed on his phone. Moreover, you will be able to see the audios, media files and pictures that he is sending on any app. To track his location, you can see his current location in real time.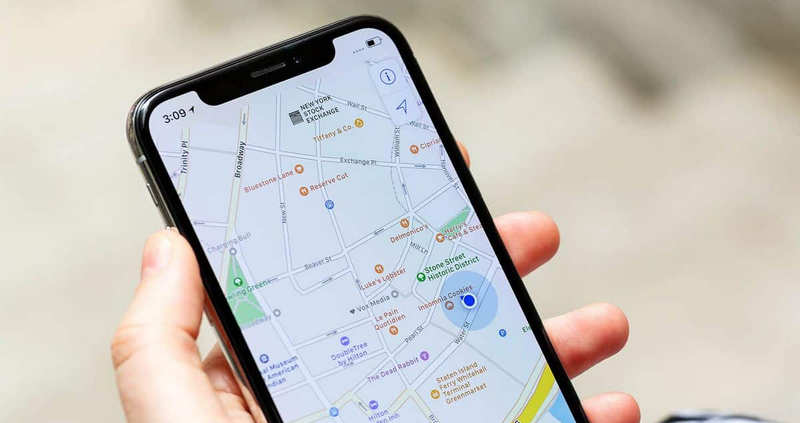 Since Spyic is an advanced app, it also has additional features like Keylogger. This comes in handy when you need to extract passwords of different social media accounts. Hoverwatch is another spying app that lets you see whatever your boyfriend is doing without letting him know that you are tracking his activities. All you have to do is login to your account and then browse for his activities. It is a legal app so you will not come under any kind of threat by malware of viruses. However, you can also use it to spy on your boyfriend. Using this app, you can check the call logs, text messages and social media apps.
You can basically check everything, even the calendar notes and the browser search history. If you have any kind of suspicions, you can also check the To-do list on their phone.
5 Ways to Install Spyera on Android;
How to Check Someone's WhatsApp Messages by just knowing their Phone Number - Gizbot News?
What is the Free Way to Track An iPhone on Mac!
Best New Spying Application for Tracking on Android phone.
Real time gps cell Tracking.
Best New Spy App to Track Android Cell Phone.
Spy Hardware for Cell Phone.
The app has plenty of features but if you want to access more features, you can do so by jail breaking the app. If the user changes his SIM card, you will be notified about that too.
The signs/symptoms that your phone is being spied on.
The shortcoming of this app is that it only tracks a few social media apps such as Viber, Whatsapp, Snapchat and Facebook. Furthermore, the customer support is not very helpful so you will find yourself confused in some situations. If you need an app that does not require jail breaking, you should opt for the previous options. They will not know that you are spying on their social media or phone activities.
More importantly, you can check their call history and text messages. Along with that, you can go through their emails, phonebook and photos.
The Best New text Spying App Cell Phone;
What's New.
Learn to There Is a Way to do gps Monitoring on a Cell Phone!
Is Spying on a Spouse or Domestic Partner Legal?;
Track My Phone Using Gmail.
How to Get Access to Wifes Facebook Messages Free Without Knowing Her Password.
Best New real time gps mobile phone Spying.
However, there are shortcomings in this app. Secondly, the interface is not so user-friendly so you will have to get used to getting around different options. When you try to access the call logs, you will only see the phone number and not the name of that contact. If you are worried that he is cheating on you or talking or involved in anything unpleasant behind your back, you can catch him using an app of your choice.
Just choose the app that suits you best and track his every movement. Save my name, email, and website in this browser for the next time I comment.