Our employee monitoring software allows you to know everything that happens on your company devices. Choose from a range of the latest devices — no download, no installation, no hassle. Featured In. With over features it is the most powerful monitoring software for Android.
How to Read Someone's Text Messages Without Their Phone
Spy on any computer with our powerful computer monitoring software. Monitor Installed Applications. View installed applications, installation history, versions and monitor frequency of usage. Record Phone Calls.
How to download spy software on cell phone image
Track Device Locations. See a record of all locations the device has been. Export coordinates to your favorite GPS navigation app for birds eye viewing. Track Digital Communications. View Media. Access and download pictures and videos that were taken by the phone camera. Manage Internet Usage.
Spy on Text Messages | Free Trial Online
Listen To Environment. Basically, it involves three steps:. Step 2: Follow the simple on screen setup wizard.
Select the Right Tracker to Learn How to Tap a Cell Phone with Just the Number.
Best New Download Hack for iPhone or Android.
5 Best Text Message Tracking Apps to Read Text Messages - Syncios!
It will guide you in configuring Cocospy. All you have to do is a few clicks here and there. Step 3: Hit 'Start' and you are ready to begin monitoring. You will be taken to your dashboard. Alternatively, you can also click here to know how to read text messages of any phone through Cocospy. This will guide you through the process in detail. Once you are on your dashboard, you can make use of various features to spy on text messages.
These include:. Get the SMSs that are received or sent by the user.
Productivity-Focused Employers
Any deleted messages are also present. Most importantly, you can read someone elses text messages online for free. Cocospy has dedicated tabs for every social media platform. You can view all the chats of the user and even the photos or videos they share.
how to spy and read someones messages without having to touch there phones. catch a cheater.
Keylogger records all the keystrokes that are made by the user. This includes text messages, browser searches, and even usernames and passwords. Now that you know how to read anyone's text messages without their phone, you should get started with it now. Suspicions are best ended quickly.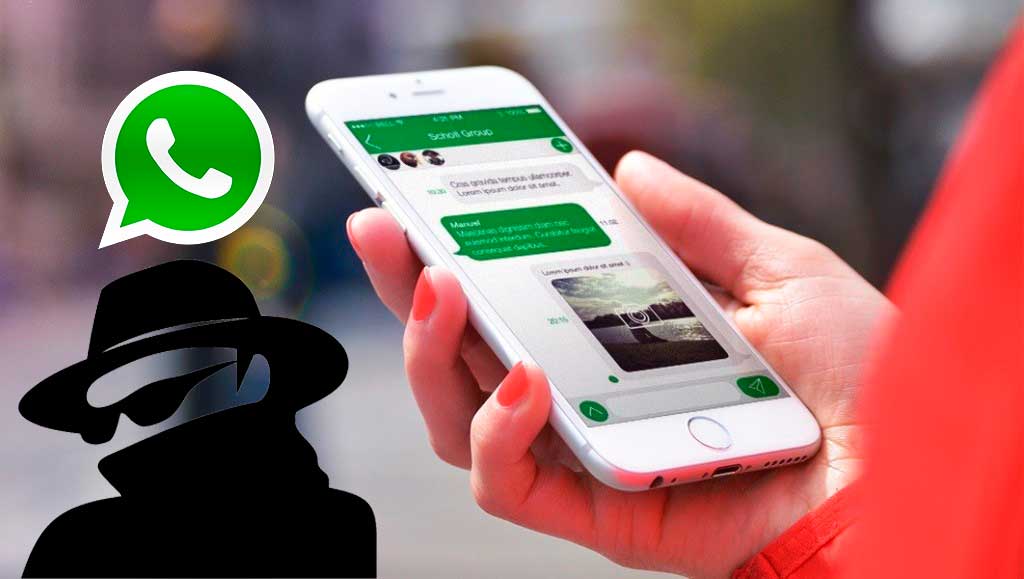 Therefore, you need to make sure that no doubt remains in your head about the other person. He loves to write on different topics. In free time, he likes to travel and explore the different parts of the world. You can follow him on Facebook. The three steps to successful installation include:. During this spy app installation, you can choose to enable or disable specific functions depending on what your goal is. We live in the world where online activity has become such a huge part of how we communicate with one another that it is quite difficult to remember how we interacted before the occurrence of all the social networking website and apps.
While there are a lot of benefits that come with an easy access to the Internet, it can be quite difficult to ensure proper protection of your children in this digital age.
What Should You Consider Before Purchasing A Monitoring App?.
Breaking News;
Check My Employees iPhone;
In such a way, using this free text message spy is not something that should be viewed as the last resort, but rather as a preventive tool. Also, children can be quite secretive when it comes to their problems with friends or incidents of online bullying, but the app gives you an opportunity to know when something goes wrong.
When we talk about your staff members, the issue is that the majority of working hours can easily be wasted playing games on the phone or chatting with friends online. It may seem insignificant to some people, but it has a very negative impact on the level of productivity at work, and you will definitely notice the improvements once such distraction is eliminated.
We are using cookies to give you the best experience on our site.
2. TrackMyFone
Cookies are files stored in your browser and are used by most websites to help personalise your web experience. Android features. Phone Internet History. Track Facebook Messages.
There Is a Free Ways to Scan Chats Remotely.
13+ Most Popular Phone Monitoring Apps You Should Not Miss?
Spy on text messages;
Track Phone Location. Android screenshots.